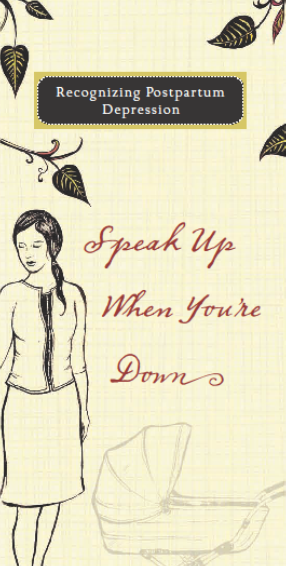 Strengthening Families Washington (SFWA), a team within the Department of Children, Youth, and Families (DCYF) in collaboration with Perinatal Support Washington (PS-WA), a state-wide non-profit dedicated to lifting the veil on perinatal mood and anxiety disorders (PMADs) and treating them effectively, are interested in strengthening the capacity of communities to address perinatal mental health needs and increasing services for families impacted by perinatal mental health complications.
Postpartum depression (PPD) is the leading complication of childbirth, affecting 10 – 20% of all mothers and 40% of mothers living in poverty. Research has shown that children of mothers and/or fathers experiencing a postpartum mood or anxiety disorder (PMAD) are at a higher risk of child abuse and neglect (CAN). For example, mothers experiencing postpartum depression are often less responsive to their infants' cries, and are more likely to misinterpret or ignore them entirely.
Studies have found that mothers who are regularly screened and referred to appropriate and trained professionals reduce the length and severity of a PMAD. Additionally, her child and family also experience decreased risks associated with untreated PMADs. However mothers face enormous barriers that stand in the way of treatment, including:
A lack of awareness of what perinatal mental health is and how to seek help,
Negative attitudes and misconceptions surrounding depression, and
Lack of affordable and appropriate treatment.
The purpose of this funding opportunity is to support communities interested in collaborative efforts to increase community-wide awareness and develop resources to support perinatal mental health. Successful applicants will receive technical support and assistance from PS-WA including content expertise and training opportunities.
We have invited proposals from communities for perinatal mental health approaches. Successful proposals will plan to involve numerous stakeholders to implement a coordinated plan with the overall goal to strengthen the health and well-being of mothers and families in the community. Our ultimate goals are to reduce or eliminate negative impacts of perinatal mood disorders, support all caregivers, families and children in their optimal development, prevent child abuse and neglect, and promote healthy family development.
The maximum funding request is $10,000 and DCYF anticipates awarding up to 10 contracts. We plan to work with the 10 successful applicants during November 2018 in preparation for their contract to start on December 1, 2018.
We are excited to pursue this work with a more focused effort in our state and hope to build a system with communities that can effectively treat PMADs.