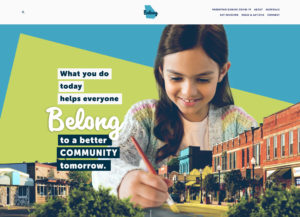 The Georgia Division of Family and Children Services (DFCS) has created a tool with helpful information and resources for families and caregivers. Called "Successful Parenting During the Coronavirus Pandemic," the document promotes Strengthening Families Georgia

and lists the five protective factors that families can use to get through difficult times. There are suggestions for how parents can be resilient and maintain social connections while social distancing.
In addition, the Successful Parenting tool lists important hotlines and other supports for parents along with state and federal resources relating to COVID-19.
To download a PDF of the 4-page guide, click HERE. The tool is posted online at belongingforhope.org. To learn more about Georgia DFCS Prevention Services, click HERE and to visit the Strengthening Families Georgia website, click HERE.
During this time, some of the community-based programs funded by the Georgia DFCS are also helping to distribute food to school children, helping restaurants plan and distribute food to those in need in the community, and at the same time, helping the entire community recover from recent tornadoes.