Be resilient. Be responsible. Stay safe.
Children's Trust Fund Alliance is committed to helping all families and communities stay strong during this public health crisis.

We believe preventing child maltreatment is more than a family matter. Especially now.
Responding to Family Needs During COVID-19
The COVID-19 pandemic is placing tremendous stress on families and children and their communities. Families are doing their best to manage their own fear and stress and to reduce the trauma being experienced by their children – but they need help. History has shown the connection between economic challenge, high stress and increased risk of child maltreatment.
At the Children's Trust Fund Alliance, we have spoken to parents who have lost their jobs, and are anxious about providing for their families. They are uncertain how to protect their children and scared of what happens if they become ill themselves. We've visited with the members of the Alliance National Parent Partnership Council (ANPPC) and talked to parents during weekly Caring Conversations held by the Birth Parent National Network (BPNN) and the Birth and Foster Parent Partnership (BFPP).
Also, the Alliance has held webinars with our members – state children's trust funds – and learned what they and their community-based grantees are doing to help families through this hard time. In addition to providing information and referral services to families, they are convening virtual meetings and playgroups for parents via technology, forming public-private partnerships to meet the needs of families and enacting other strategies to ensure the well-being of families and children in their communities. Visit our From the Field Blog to learn more about what state CTFs are doing during this time.
We have compiled what we are hearing from parents and some of the creative and flexible responses that our members have been implementing into a document that you can download HERE. We originally developed this at the request of policymakers who wanted to know what we were hearing from parents about their challenges. We think it is a useful tool for acknowledging what many parents are dealing with right now.
We will survive this challenging time by using the Strengthening Families Protective Factors to build resiliency, stay socially connected (virtually) and provide concrete support to our children, families and communities.
Information and Support
During these stressful times, the Children's Trust Fund Alliance is working tirelessly to provide information, support and opportunities for action to strengthen and promote the well-being of children, families and communities.
Join the Alliance Action Alert List
To get Alliance news, updates and action alerts delivered to your inbox, sign up HERE.
Help Us Make the Case for Continued Support
The pandemic is creating health and economic hardships for businesses, communities and families. At a time when there is such critical need at every turn, we need to make the case for additional support for children and families dealing with the challenges of COVID-19. Collecting and sharing the stories of families during the pandemic is one way to put a face on these real and everyday challenges to help systems leaders and policymakers prioritize the needs of families.
We have created a short questionnaire to give families a way to share your stories with the media. The questionnaire is simple and submission will be followed up by a contact from the Alliance. Stories are powerful – so if you have a story to share or know of a family that you work with that might be willing to share their story, please complete the questionnaire HERE or share this link with others: https://tinyurl.com/ctfStories
Resources for These Challenging Times
The Parent Voice Page contains several tools created by our parent partners:
A social media campaign to support parents
A collected list of COVID-19 resources for families
Virtual conversations – in English and Spanish – for a better normal around the protective factors
An index of existing Alliance tools that are adaptable to virtual conversations
Visit the From the Field Blog to find out what resources and supports state children's trust funds are providing for families during the pandemic.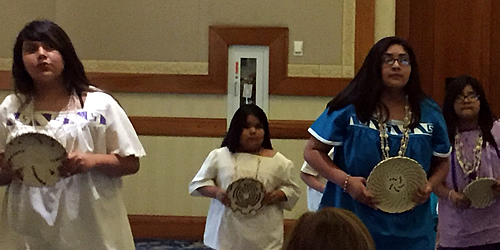 The Alliance works to strengthen prevention in systems and organizations that impact families so that children grow up nurtured, healthy and free from harm.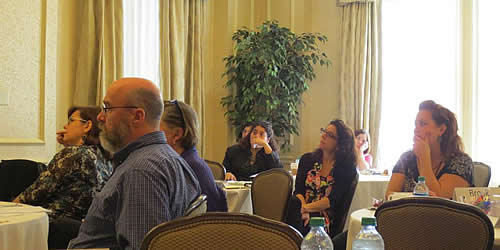 The Children's Trust Fund Alliance is the national membership organization for state Children's Trust and Prevention Funds.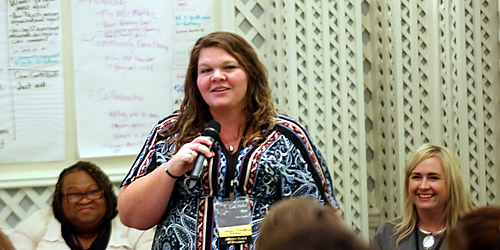 The Alliance models parent partnerships and provides support to other mission–related organizations in developing and strengthening parent partnerships.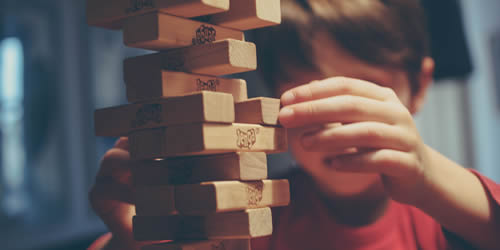 With the support of tools, training and other resources, the Alliance's research provides a solid foundation for discussing how to prevent child neglect in the 21st century.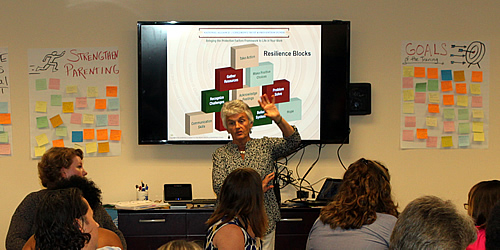 The Alliance and Children's Trust Funds across the country lead the way in developing effective implementation strategies, training and resources for a protective factors approach in working with families.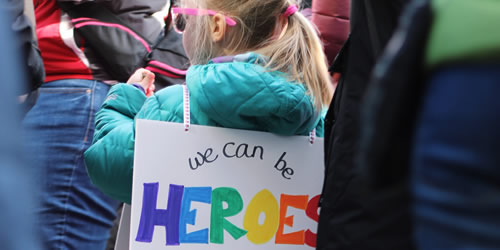 The Alliance and state Children's Trust Funds promote the well-being of children by engaging the general public and influencing national systems and organizations that impact children, families and communities.
New name. New look. Same mission.
We are proud to announce our new organizational name – Children's Trust Fund Alliance. To go with our new name, we've adopted a new logo and brand identity.
For 30 years, the Alliance has been a national leader in strengthening families and working across the social ecology to prevent child abuse and neglect. Our collective goal is for children to be safe, healthy and raised in nurturing families and communities.
In 2018, the Alliance board, members and staff developed a theory of change to help shape its state and national prevention strategies. Children's trust funds across the country helped determine the new name and created the new logo. This rebranding is part of the organization's commitment to continue to bridge the gaps that exist across multiple fields and to ensure that all systems that touch the lives of families implement prevention strategies and promote well-being. The new name and logo were previewed by Alliance members at their annual national membership meeting November, 12, 2019 in Washington, DC when the Alliance celebrated its 30th anniversary.
As we focus on the important work ahead of us, our new name, Children's Trust Fund Alliance, and logo highlight our continuing dedication to our mission of serving as:
A hub for all elements in the prevention field
A thought leader in the movement to strengthen and promote the well-being of children, families and communities
A strong partner with parents