State Children's Trust and Prevention Funds
Working together to prevent child abuse and neglect
The Alliance is the national membership organization for state children's trust and prevention funds. Together we have created a strong national network that works to strengthen families, promote child well-being, build healthy communities and effective systems to prevent child abuse and neglect. 
Together we deliver results
State children's trust and prevention funds:
Provide positive changes in systems, policies and practices in their states to promote well-being for children, families and communities.
Hold vital and unique roles in their states as funders, collaborators, catalysts, implementers, overseers and evaluators of the largest collective body of child abuse prevention work in the country.
Invest $200 million each year in community-based and statewide prevention and family strengthening strategies and programs.
The Alliance:
Provides foundational support to a dynamic national network of children's trust and prevention funds.
Creates trainings, tools, peer-networking opportunities and other resources for state children's trust and prevention funds to use.
Leverages state children's trust and prevention funds local contributions to create a national knowledge base of workable prevention programs.
From the Field (CTF Blog)
Proven prevention programs
State children's trust and prevention funds promote primary prevention which contributes to the goal of promoting strong families and communities. To learn more about state and local programs that are being supported by the state CTFs and the Alliance, please read these stories from the field.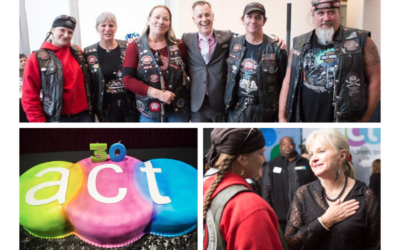 Picture link: https://www.facebook.com/media/set/?set=a.10156680444533899&type=1&l=f309603b2a This year was a major milestone for the Alaska Children's Trust (ACT) – we celebrated our 30th anniversary. Nearly 40 years ago, the first Trust was created in...
read more
ALABAMA
Sallye R. Longshore, Director
Department of Child Abuse and Neglect Prevention
The Children's Trust Fund of Alabama
P.O. Box 4251
Montgomery, AL 36103
Phone: (334) 262-2951
Fax: (334) 265-1026
ALASKA
Trevor Storrs, President & CEO
Alaska Children's Trust
3201 C Street, Ste 110
Anchorage, AK 99503
Phone: (907) 248-7676
Fax: (907) 248-7668
ARIZONA
Susan Smith
Office of Prevention and Family Support
Department of Child Safety
3003 N. Central Avenue
S/C CH010-22B
Phoenix, AZ 85012
Phone: (602) 255-2548
ARKANSAS
Sherri Jo McLemore, Program Manager
Arkansas Children's Trust Fund
Division of Children & Family Services
P.O. Box 1437, Slot S561
Little Rock, AR 72203-1437
Phone: (501) 682-6248
CALIFORNIA
Angela Ponivas
California Department of Social Services
Office of Child Abuse Prevention
744 P Street MS 11-82
Sacramento, CA 95814
Phone: (916) 651-6960
Fax: (916) 651-6328
COLORADO
Kendra Dunn, Director
Colorado Children's Trust Fund
Child Maltreatment Prevention Director
Office of Early Childhood
1575 Sherman Street
Denver, CO 80203
Phone: (303) 866-5769
CONNECTICUT
NEBRASKA
Mary Jo Pankoke, President
Nebraska Children and Families Foundation
215 Centennial Mall South, Suite 200
Lincoln, NE 68508
Phone: (402) 476.8251
Fax: (402) 476.9486
NEVADA
Elena Espinoza
Social Services Program Specialist III
Nevada Children's Trust Fund
850 Adobe Road
Fallon, NV 89406
Phone: (702) 486-4631
NEW HAMPSHIRE
Keryn Bernard-Kriegl, MS
Executive Director
New Hampshire Children's Trust Fund
10 Ferry St., Suite 315
Concord, NH 03301
Phone: (603) 224-1279
Fax: (603) 223-9847
NEW JERSEY
Ilene Palena, MSW, LSW
Implementation & Quality Review Coordinator
NJ- Department of Children & Families
Division of Family & Community Partnerships
50 East State Street, 7th Floor
Trenton, NJ 08625-0717
Phone: (609) 888-7346
Fax: (609) 292-1306
NEW MEXICO
Emily Martin, Community Services Bureau Chief
Children, Youth and Families Department
Protective Services
1120 Paseo de Peralta – Rm 225
Santa Fe, NM 87502
Phone: (505) 695-4393
NEW YORK
Bernadette Johnson
Children and Family Trust Fund and Public-Private Partnership
Bureau of Program and Community Development
Division of Child Welfare and Community Services
NYS Office of Children and Family Services
Room 335, North Building
52 Washington Street
Rensselaer, NY 12144
Phone: (518) 391-4565
NORTH CAROLINA
Kristin O'Connor, Program Administrator
Community Based Programs
North Carolina Division of Social Services
2410 Mail Service Center
Raleigh, NC 27699-2410
Phone: (919) 334-1148
Fax: (919) 334-1147
NORTH DAKOTA
Marlys Baker, Executive Director
North Dakota Children's Trust Fund
600 E. Boulevard Ave.
Bismark, ND 58505
Phone: (701) 328-1853
Fax: (701) 328-3538