State Children's Trust and Prevention Funds
Working together to prevent child abuse and neglect
The Alliance is the national membership organization for state children's trust and prevention funds. Together we have created a strong national network that works to strengthen families, promote child well-being, build healthy communities and effective systems to prevent child abuse and neglect. 
Together we deliver results
State children's trust and prevention funds:
Provide positive changes in systems, policies and practices in their states to promote well-being for children, families and communities.
Hold vital and unique roles in their states as funders, collaborators, catalysts, implementers, overseers and evaluators of the largest collective body of child abuse prevention work in the country.
Invest $200 million each year in community-based and statewide prevention and family strengthening strategies and programs.
The Alliance:
Provides foundational support to a dynamic national network of children's trust and prevention funds.
Creates trainings, tools, peer-networking opportunities and other resources for state children's trust and prevention funds to use.
Leverages state children's trust and prevention funds local contributions to create a national knowledge base of workable prevention programs.
From the Field (CTF Blog)
Children's Trust Funds Work to Strengthen Families
State children's trust and prevention funds work year round to support and strengthen families. During the pandemic, the state CTFs promoted protective factors and other programs to help families survive and even thrive. To learn more about state and local programs that are being supported by the state CTFs and the Alliance, please read these stories from the field.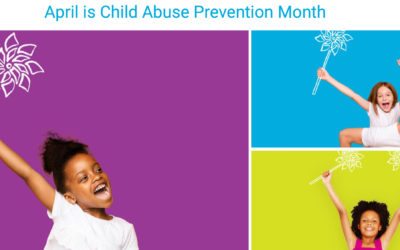 Every April, State Children's Trust Funds (CTFs) observe National Child Abuse Prevention Month. Across the nation, states develop and promote prevention messages that focus on positive child and family experiences in nurturing communities where everyone can thrive....
read more
ALABAMA
Sallye R. Longshore, Director
Department of Child Abuse and Neglect Prevention
The Children's Trust Fund of Alabama
P.O. Box 4251
Montgomery, AL 36103
Phone: (334) 262-2951
Fax: (334) 265-1026
ALASKA
Trevor Storrs, President & CEO
Alaska Children's Trust
3201 C Street, Ste 110
Anchorage, AK 99503
Phone: (907) 248-7676
Fax: (907) 248-7668
ARIZONA
Susan Smith
Office of Prevention and Family Support
Department of Child Safety
3003 N. Central Avenue
S/C CH010-22B
Phoenix, AZ 85012
Phone: (602) 255-2548
ARKANSAS
CALIFORNIA
Angela Ponivas
California Department of Social Services
Office of Child Abuse Prevention
744 P Street MS 11-82
Sacramento, CA 95814
Phone: (916) 651-6960
Fax: (916) 651-6328
COLORADO
Kendra Dunn, Director
Colorado Children's Trust Fund
Child Maltreatment Prevention Director
Office of Early Childhood
1575 Sherman Street
Denver, CO 80203
Phone: (303) 866-5769
CONNECTICUT
NEBRASKA
Mary Jo Pankoke, President
Nebraska Children and Families Foundation
215 Centennial Mall South, Suite 200
Lincoln, NE 68508
Phone: (402) 476.8251
Fax: (402) 476.9486
NEVADA
Elena Espinoza
Social Services Program Specialist III
Nevada Children's Trust Fund
850 Adobe Road
Fallon, NV 89406
Phone: (702) 486-4631
NEW HAMPSHIRE
NEW JERSEY
Daniel Yale, Executive Coordinator,
New Jersey Task Force on Child Abuse and Neglect
Office of Communications and Public Affairs
NJ- Department of Children & Families
Division of Family & Community Partnerships
50 East State Street, 7th Floor
Trenton, NJ 08625-0717
Phone: (609) 888-7346
Fax: (609) 292-1306
NEW MEXICO
NEW YORK
Bernard Pratt
Children and Family Trust Fund and Public-Private Partnership
Bureau of Program and Community Development
Division of Child Welfare and Community Services
NYS Office of Children and Family Services
Room 335, North Building
52 Washington Street
Rensselaer, NY 12144
Phone: (518) 391-4565
NORTH CAROLINA
Deborah Day, Community Based Programs Administrator
North Carolina Division of Social Services
2410 Mail Service Center
Raleigh, NC 27699-2410
Phone: (919) 527-6436
Fax: (919) 334-1147
deborah.day@dhhs.nc.gov
NORTH DAKOTA
Marlys Baker, Executive Director
North Dakota Children's Trust Fund
600 E. Boulevard Ave.
Bismark, ND 58505
Phone: (701) 328-1853
Fax: (701) 328-3538
OHIO
LIndsay Williams, Executive Director
Office of Families and Children
Location Address:
4200 East 5th Ave
Columbus, OH 43219
Ohio Department of Job and Family Services
PO Box 183204
Columbus, OH 43218-3204
Phone: (614) 752-0656
Fax: (614) 752-5229
OKLAHOMA
Annette Wisk Jacobi, JD, Chief
Family Support & Prevention Service
Oklahoma State Department of Health
1000 Northeast Tenth Street, 7th Floor
Oklahoma City, OK 73117-1299
Phone: (405) 271-7611
Fax: (405) 271-1011
OREGON
PENNSYLVANIA
Andrew Dietz, Family Support Program Manager
Office of Child Development & Early Learning
333 Market Street, 6th Floor
Harrisburg, PA 17126-0333
anddietz@pa.gov
Phone: (717) 772-2098
Additional Contact:
Rijelle Kraft
Family Support Technical Assistance Coordinator
Center for Schools and Communities
275 Grandview Ave. Suite 200
Camp Hill, PA 17011
RHODE ISLAND
Lee Baker, Director
Rhode Island Family & Children's Trust Fund
101 Friendship St.
Providence, RI 02903
Phone: (401) 528-3770
Fax: (401) 528-3870
SOUTH CAROLINA
Sue Williams, CEO
Children's Trust Fund of SC
1330 Lady Street, Suite 310
Columbia, SC 29201
Phone: (803) 744-4023
Fax: (803) 744-4020
SOUTH DAKOTA
Eric Glover
South Dakota Child Protection Services & Trust Fund
700 Governor's Drive
Pierre, SD 57501
Phone: (605) 773-3227
Fax: (605) 773-6834
TENNESSEE
Marie Keopf, Program Coordinator
Statewide Subsidy Oversight & State Lead for
CBCAP & Family Preservation
UBS Tower, 9th Floor
315 Deaderick Street
Nashville, TN 37243
Phone: (615) 306-4552
Fax: (615) 253-0069
TEXAS
Sasha Rasco
Director of Prevention and Early Intervention
Texas Department of Family and Protective Services
Department Mail Code E-541,
701 West 51st Street
P. O. Box 149030
Austin, TX 78714-9030
Phone: (512) 438-2615
Fax: (512) 339-5894
UTAH
Trisha Reynolds, DCFS Prevention Program Administrator
Child Abuse Prevention
Division of Child and Family Services
195 N 1950 West
Salt Lake City, UT 84116
Phone: (801) 425-4628
Fax: (801) 538-3993
VERMONT
VIRGINIA
Nicole Poulin, Executive Director
Family and Children's Trust Fund of Virginia
Virginia Department
of Social Services
801 East Main Street, 15th Floor
Richmond, VA 23219
Phone: (804) 726-7604
WASHINGTON
Judy King
Director, Family Support Programs
Department of Children, Youth, and Families
P.O. Box 40970
Olympia WA 98504-0970
Phone: (360) 464-0272
judy.king@dcyf.wa.gov
www.dcyf.wa.gov
WEST VIRGINIA
Jim McKay, Development Coordinator
West Virginia Children's Trust Fund
P.O. Box 3192
Charleston, WV 25332
Phone: (304) 617-0099
WISCONSIN
WYOMING
PUERTO RICO
José R. Otero-Freiría, Executive Director
Puerto Rico Child Abuse Prevention Fund
P.O. Box 15091
San Juan, PR 00902
Phone: (787) 722-2525 x-2036/2037
Fax: (787) 723-7388