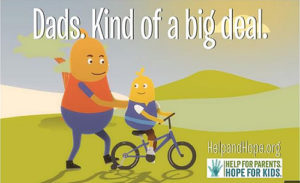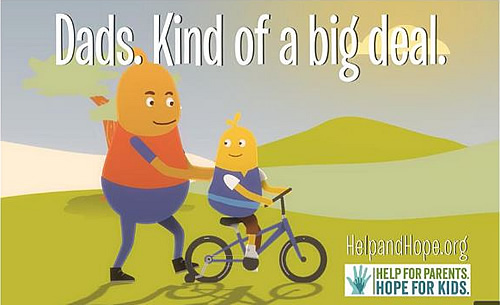 At our 2017 annual meeting in Little Rock, many of our members shared their desire to work more closely with fathers. This article highlights three states – Alabama, Minnesota and Texas – where there are active and successful fatherhood programs. If you would like to learn more, contact trust fund directors or their staff in these states.
Alabama
Sallye Longshore is the Director of the Alabama Children's Trust Fund which supports several fatherhood programs with state funds. They have a Memorandum of Understanding with the Alabama Department of Human Resources (DHR) which directs $2,880,000 of TANF funds to the Trust Fund. With these dollars, they support 20 intensive fatherhood programs which provide job skills training, assistance with obtaining and retaining employment and parenting and child development classes. They also track child support payments. This is their third year partnering with DHR to implement these specifically focused programs. For more information about these multiple projects, Sallye Longshore can be reached at: sallye.longshore@ctf.alabama.gov
Minnesota
Joanne Mooney and her colleague, Charles Dixon, have been working to involve more fathers in their work in Minnesota. The Minnesota Fathers and Families Network (MFFN) is designed to connect fathers, and people working with fathers, to resources in their region. Their vision and mission statements are listed below:
Vision: Healthy fathers = Healthy children/families = Healthy communities
Mission: MFFN promotes healthy father-child-family relationships through informed practice, public policy and system change.
MFFN recently sponsored a statewide conference entitled, "Heal My Home: Conversations about Childhood Poverty and Fathers." They invited family professionals in health care, social service and education, as well as policy makers and child advocates to participate in this one and half day summit to:
Explore the unique challenges and opportunities for engaging fathers in low-income families from different community contexts,
Review current public policies and programs for addressing child poverty and consider new ways to build the capacity of fathers and mothers as protective factors,
Learn about initiatives and strategies for engaging fathers and strengthening family systems.
Their website: http://www.mnfathers.org/ provides additional information and resources specifically for fathers. For more information about fatherhood initiatives in MN,
Contact: Charles Dixon M.A. Father, Family and Community Engagement Consultant; | Child Safety and Permanency Division charles.dixon@state.mn.us
Another MN Initiative: FATHER Project Program:
The FATHER Project is a program of Goodwill/Easter Seals. The FATHER Project serves young dads who are unemployed / underemployed, many of whom also need to establish paternity or address other child support issues. The project's goal is to assist fathers in overcoming the barriers that prevent them from supporting their children economically and emotionally. FATHER Project staff believes that the positive involvement of both parents is important to the healthy development of children and increases their chances of leading a safe, happy childhood.
The FATHER Project provides services in a number of critical areas. Most importantly, each participant is assigned an Advocate/Case Manager, an expert in fatherhood issues and a "shoulder to lean on" through the growth process. Other key services, all offered on site, include: child support, legal advice/representation, employment services, parenting classes, early childhood education, and GED Preparation/education services. Our strong relationships with the following collaborating partners make these services possible: Hennepin County Child Support, Minneapolis Public Schools/Adult Basic Education, Parents as Teachers/Meld, Early Childhood Family Education (ECFE)and Central Minnesota Legal Services. The comprehensive "one-stop" shop approach at the FATHER Project allows fathers to get answers to questions and receive services "down the hall" rather than "across town." Program curriculum includes the following: Parents and Teachers Young Dads/Young Moms curriculum, MDRC Responsible Fatherhood Curriculum and Prep Inc's Within My Reach curriculum.
The FATHER Project began in 1998 as part of a national demonstration project, and the program has received recognition for its innovative and comprehensive services. Guy Bowling is the Workforce Development Manager for Goodwill/Easter Seals Minnesota. In that role he oversees the FATHER Project, which merged with G/ES in 2004. The FATHER Project received a five-year $2.5 million annual grant in 2011 funded through the federal Department of Health and Human Services, through the Office of Family Assistance (OFA). For more information, Guy Bowling can be reached at: gbowling@gesmn.org
Texas
Research commissioned by the Prevention and Early Intervention (PEI) Division of the Department of Family and Protective Service is laying the groundwork for more effective and scalable approaches to engaging fathers in parenting programs — and ultimately parenting. As described below and more fully in its report, experts at The University of
Texas at Austin recommend general parent education and support programs — typically geared toward mothers — make their programs more welcoming and relevant to fathers.
The report found that PEI's father-focused programming shows promise at supporting the goals of (1) increasing the quantity and quality of fathers' involvement with their children, (2) supporting economic stability, and (3) promoting healthy co-parenting relationships.
Father-focused Programming
Along with working toward making general parent education programs more father- friendly, PEI will continue to offer its popular Fatherhood EFFECT program in a limited number of counties. With support from PEI, providers in Cameron, Denton, El Paso, Fort Bend, Tarrant and Taylor counties implement evidence-based parent education programs targeting biological, adoptive and social fathers to increase protective factors in families considered to be at risk for child abuse and neglect. Providers also offer ancillary services to clients, including support groups, booster sessions, child care, resources and referrals and transportation. Evidence-based fatherhood curricula currently being implemented with support from PEI include "24/7 Dad" and "The Nurturing Fathers Program."
Research conducted by the Child and Family Research Partnership (CFRP) at the Lyndon B. Johnson School of Public Affairs at The University of Texas at Austin has improved PEI's understanding of fathers' motivations for enrolling in parent-support programs and how best to engage with them. PEI contracted with the CFRP to evaluate the Fatherhood EFFECT program. The final report from that study was released in August. Titled "Fatherhood EFFECT Evaluation Final Report: A Comprehensive Plan for Supporting Texas Fathers and Families," the report concludes "…Texas is well on its way toward a comprehensive plan for supporting fathers and their families. Many of the pieces of the plan already exist—investments in evidence-based fatherhood programming and a commitment to cross-agency coordination and collaboration."
Key Findings:
Fathers can be hard to engage in programs and services, but when they do, they stay involved and they and their children benefit from it.
The primary reason fathers participate in PEI's Fatherhood EFFECT program is to become better fathers to their children. Fathers hoped the program would help them to strengthen relationships with their children, especially those with whom they do not live.
Fathers also participate in the program with the hope it will help them gain access to their children, either by improving their relationship with their child's mother or by influencing a family court judge or probation officer.
A positive father-child relationship can improve a child's social skills, grades and health. In addition, a healthy relationship between mother and father makes it significantly more likely that a child will benefit from time spent with his/her father.
General parent education and support too often focus on mothers to the exclusion of fathers.
New Videos Just for Dads
Findings from the same research were also used to develop parent-support videos that appeal to fathers. "First-Time Dad" [https://youtu.be/DaOgNroA1gw] was designed to help ease the jitters and prepare new dads for their starring role. "Value of Dad" [https://youtu.be/DkkUb8Ap_S4] describes how involved dads contribute to their child's healthy social and emotional development. Less than two-minutes long, both videos are good tools for engaging dads in parenting discussions and sharing on social media. Videos are available in English and Spanish. Find them at HelpandHope.org and on YouTube.
For more information, contact: Sasha Rasco, Associate Commissioner, Prevention and Early Intervention (PEI) Division, Texas Department of Family and Protective Services Sasha.Rasco@dfps.state.tx.us