Every April, State Children's Trust Funds (CTFs) observe National Child Abuse Prevention Month. Across the nation, states develop and promote prevention messages that focus on positive child and family experiences in nurturing communities where everyone can thrive. Following are some examples of the prevention campaigns that CTFs have created to support families during April.
Arizona
The theme of the Arizona Department of Child Safety's National Child Abuse Prevention Month campaign is "Parenting Takes a Community." Everyone can play a role in supporting families to prevent child abuse and neglect. Click HERE to learn about six ways to strengthen families while providing a sense of community.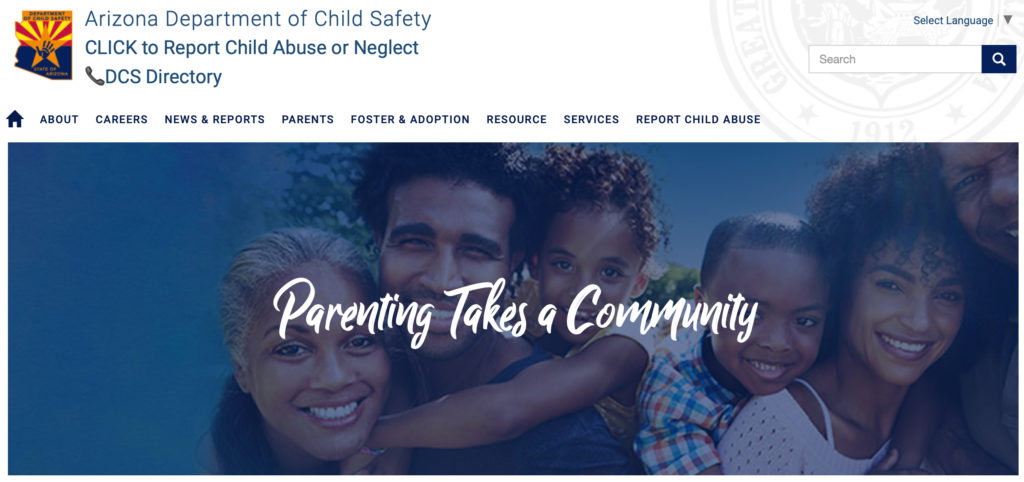 Georgia
The Georgia Division of Family and Children Services Prevention and Community Support Section has released a new series of Prevention Roles and Action videos. You can view the videos Georgia's "Belong" website HERE. Also, take time to browse the "Belong" site to learn more about the actions anyone can take to nurture a community where everyone thrives:
"Make your community stronger and more nurturing — where all children grow up safe, people have jobs and provide for those they love, and families receive the care they deserve. It's a place where everyone belongs."
South Carolina
Children's Trust of South Carolina is "planting the seeds of support" during National Child Abuse Prevention Month for what must happen all year round. The campaign includes a downloadable toolkit, social media images and more. Click HERE to learn how to support parents and caregivers and build the relationships and connections in communities so families can access what they need to help their children.
Wisconsin
In Wisconsin, the Child Abuse & Neglect Prevention Board developed a toolkit for "Promoting the Five Strengths During Prevention Month." The toolkit helps to connect families with resources and information at www.FiveForFamilies.org and provides tools that families can use to take small but meaningful steps to implement the Five Strengths or the Five Protective Factors into their daily life.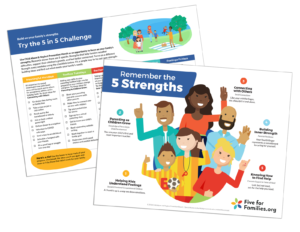 In addition to existing items within the Five for Families toolkit, the Prevention Board is providing new materials to further promote the Five Strengths and educate families including a "Remember the 5 Strengths" digital flyer and a "5 in 5 Challenge" digital tip-sheet with suggestions on how families can practice the Five Strengths every day of the week during National Child Abuse Prevention Month.