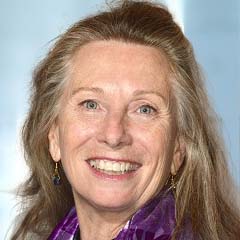 Trish Hallmark
Business Operations Administration
Trish Hallmark provides business and administrative support to the Alliance, including event coordination and implementing many of the processes that help the Alliance fulfill its strategic vision. She works closely with the members of the Alliance team, the state children's trust fund network and parent constituents.
Trish brings three decades of administrative experience built through positions ranging from a marketing manager for a Fortune 500 environmental company to serving as a university grants administrative officer. She has managed multi-million dollar grants and has been an executive assistant at world-renowned resort.
She holds a Bachelor of Science degree in marketing. Trish co-authored the Administrative Assistant Guideline, an online curriculum for Penn-Foster College, and authored online articles such as "The Americanization of Global Culture," Global Politician, 2007. She is a sought-after expert in the virtual assistant professional industry, where she often presents on a variety of topics ranging from events and meeting facilitation to self-care with guidelines on balancing the real with the virtual world.
She and her husband own a small pecan plantation in Florida where she enjoys walking her four dogs.